If your days involve deep purple grape juice stains and muddy soccer cleats, you might place maintaining a stylish, contemporary home low on your priority list. But this doesn't have to be the case.
By following a few simple tips, you can create a beautiful living space able to withstand anything your kids throw your way, whether it's misplaced spaghetti sauce or dooming permanent ink.
Don't Play the Waiting Game
Resist the temptation to wait until your kids grow up to start decorating. Making an effort to make your house a home will teach your children to respect and value their things. You might even try involving your kids in the design process. Asking them to help you choose pillows or color schemes for your living room, for example, will give your kids a sense of ownership, and might make them think twice before kicking off their dirty shoes in the living room. Just make sure to narrow down the options so you don't end up with a glitter or action hero-themed living room.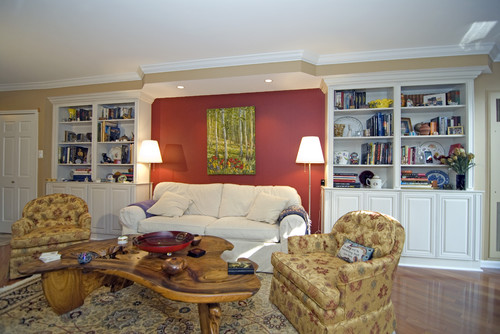 Childproof Your Living Space
Don't let their size and sweet grins fool you, little people can make big messes. Try investing in vintage items with weathered looks that are low maintenance. Vinyl, "pleather," ultrasuede, twill, denim, velvet, wool, and felt are all stain-proof fabric options, and accidents on tile, wood, laminate, and linoleum floors can be painlessly wiped up with a damp mop. You might even want to consider laminated chairs, wipeable paint, and semi-attached couch cushions to protect against extra rowdy play sessions. Think outside the box. No one has ever gone to interior design jail for using a tasteful, durable outdoor rug indoors.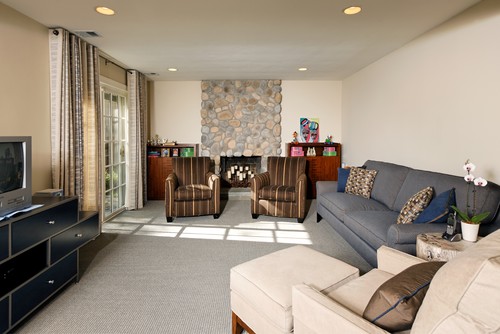 Make Color Your Friend
Bold colors, patterns, and textures make wonderful concealers for tiny fingerprints and unwelcome spills. That deep purple stain I mentioned earlier would look a lot better on a vibrant carpet than a white one. Keep in mind that colors look lighter on larger surfaces, so go a shade deeper on walls than the color you like.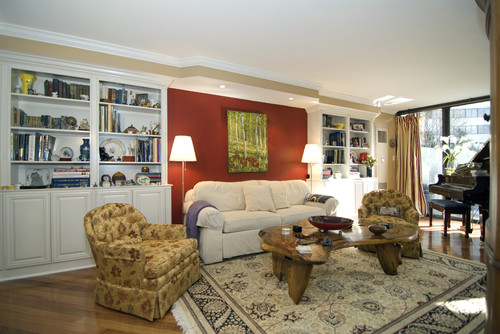 Have a Kids Corner
If you opt to give your kids a space of their own they will be less tempted to reach for that pricey vase on the top shelf. Note: anything within 45 inches of the floor is in particular danger. Move furniture away from the walls and set up a game table in the corner. Create a cozy corner for your bookworm or paint a chalkboard wall for your budding artist. According to expert designers, framing your child's artwork or displaying graphic children's book covers can make for a creative and fresh aesthetic.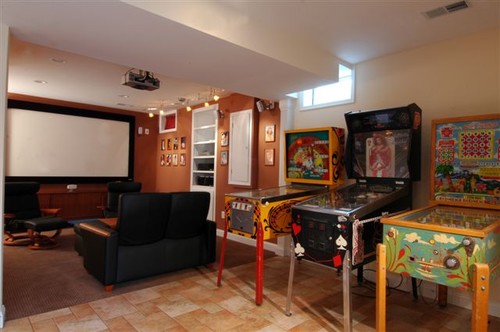 Be Prepared
Always be ready for damage control. Put sliding boxes with attractive patterns on open shelves, add storage under window seats, and put hooks and bins in children's reach so they can learn to be tidy. Make sure to keep stain removers, wipes, and white-out stashed in key nooks and spaces around the house, so you can be ready when disaster strikes in the form of "fire truck red" crayon.
Don't you think your deserve to feel at home as much as your kids? Although bringing up kids involves lots of sacrifices, home décor shouldn't be one of them.